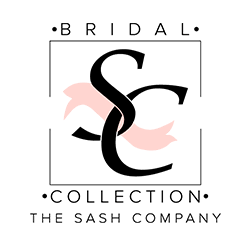 Bridal Sashes Worthy of Miss America
Engagement Photos | Bachelorette Parties | Bridal Shower | Proposals

Perfect for the Bride to Be, Maid of Honor, Matron of Honor, Man of Honor, Bridesmaids, and Flower Girls!
Shop Now!
Empowering women since 2002
Over the last 20 years, The Sash Company has grown into a thriving niche market of stole and sash production, proudly embraced by Miss Universe, Miss America, Miss Earth USA, and dozens of other pageant competitors, brides, graduates, and members of the clergy. Our brand produces the highest-quality sashes and stoles on the market, focusing on empowering others. We want to fill your closet with pieces that tell stories, celebrate life, and last for generations to come! We are honored to now provide sashes for the biggest day of your life, your wedding!
- Angelique Barnum, Founder